PROJECT DESCRIPTION:
The interior design of the office was designed for a company that supplies furniture, building materials, decor for interior design from China around the world. The office is located in China in Guangzhou - it is furniture capital of China. The office itself is a showroom, which demonstrates furniture decor and decoration materials. All furniture is taken from real manufacturers has a real price. 
RESEARCH ABSTRACT:
This was my first project in China. For this project, I have collected furniture from the best furniture suppliers around all China. I studied the furniture market in this country by myself. I was on all furniture exhibitions in China.  I got acquainted with all the suppliers by myself, collected a huge database of about 500 suppliers, among which I chose the top 10, with whom I still work. 
PROJECT LOCATION:
in Guangzhou, Guangdong, China.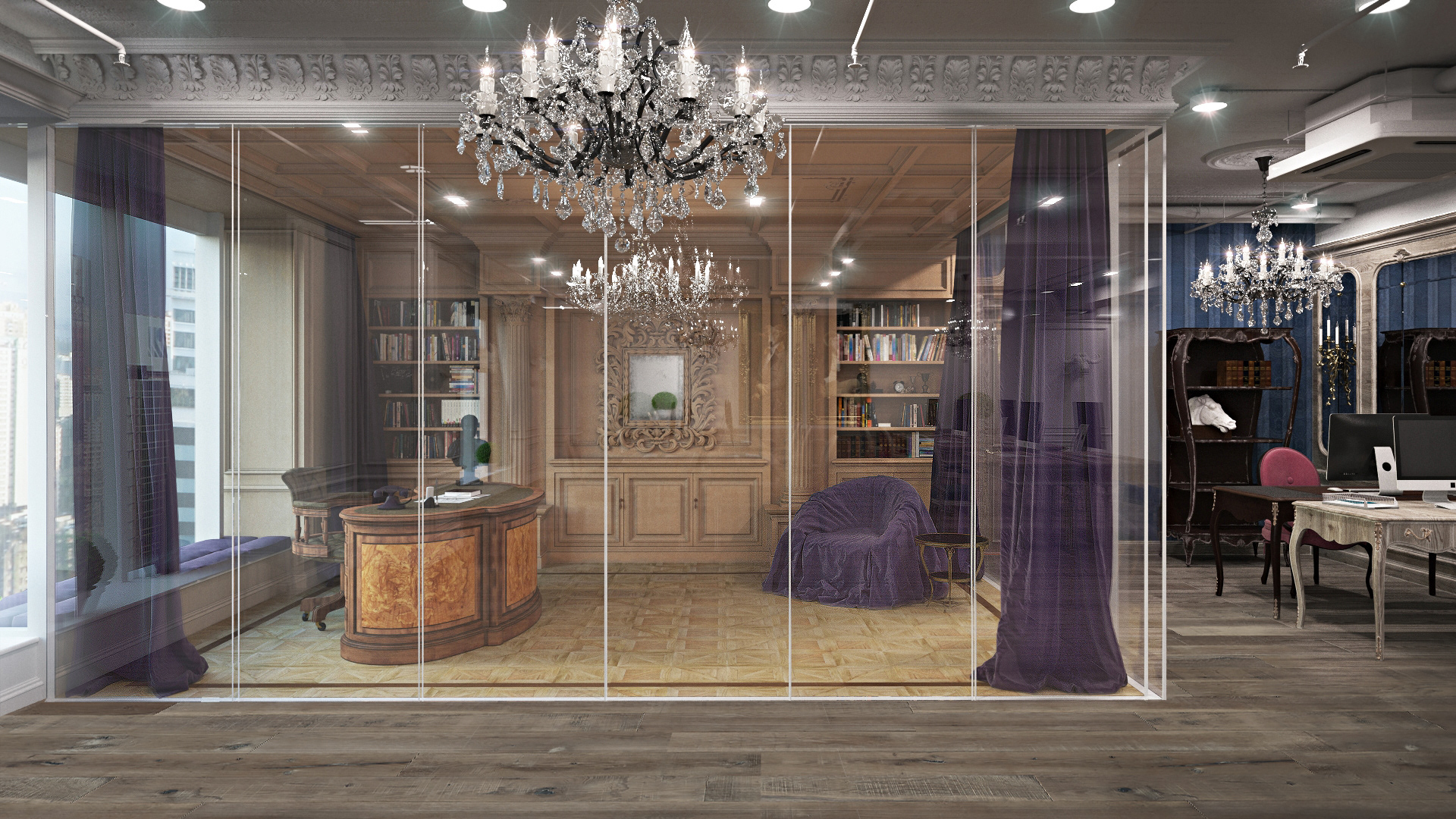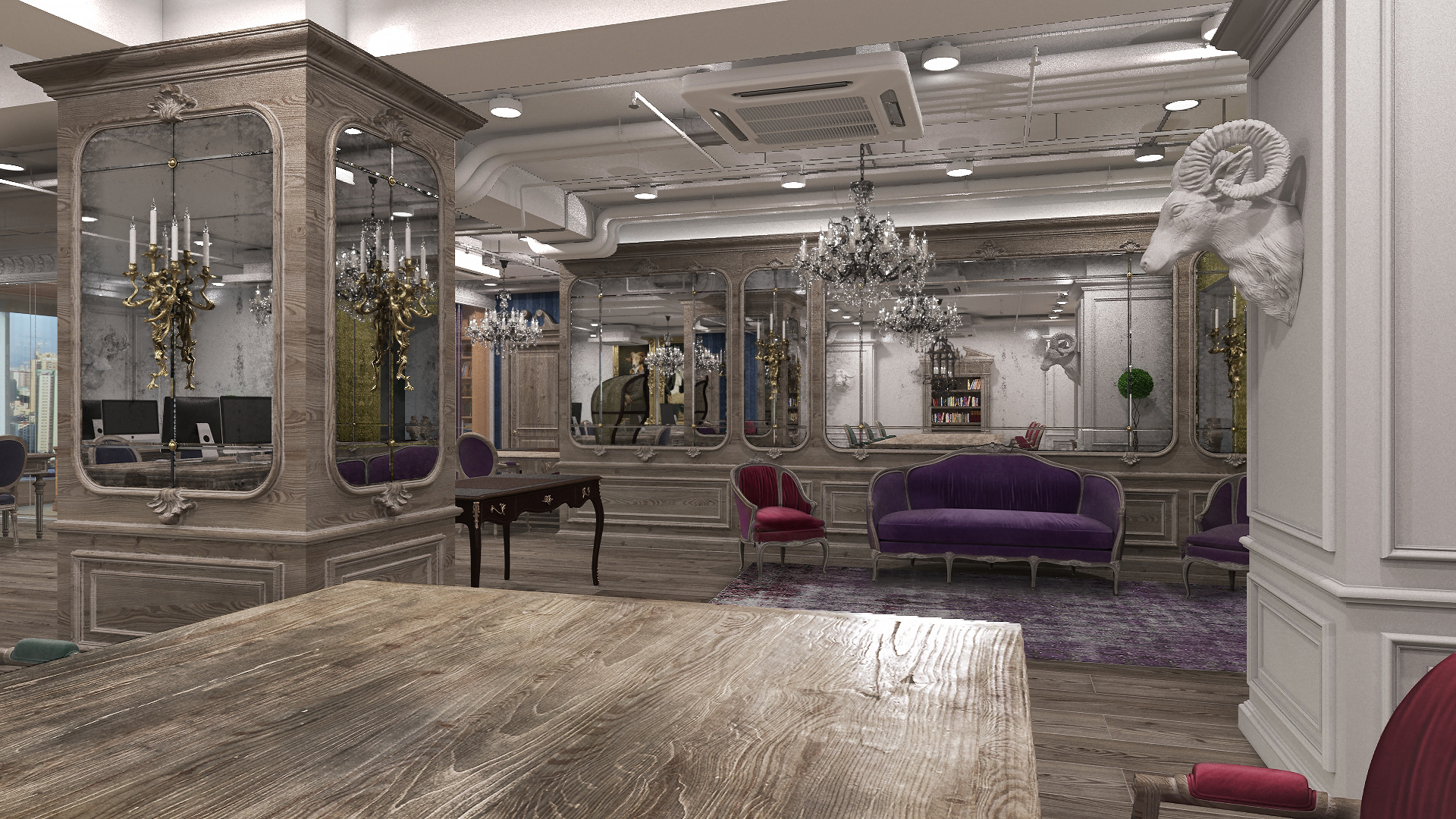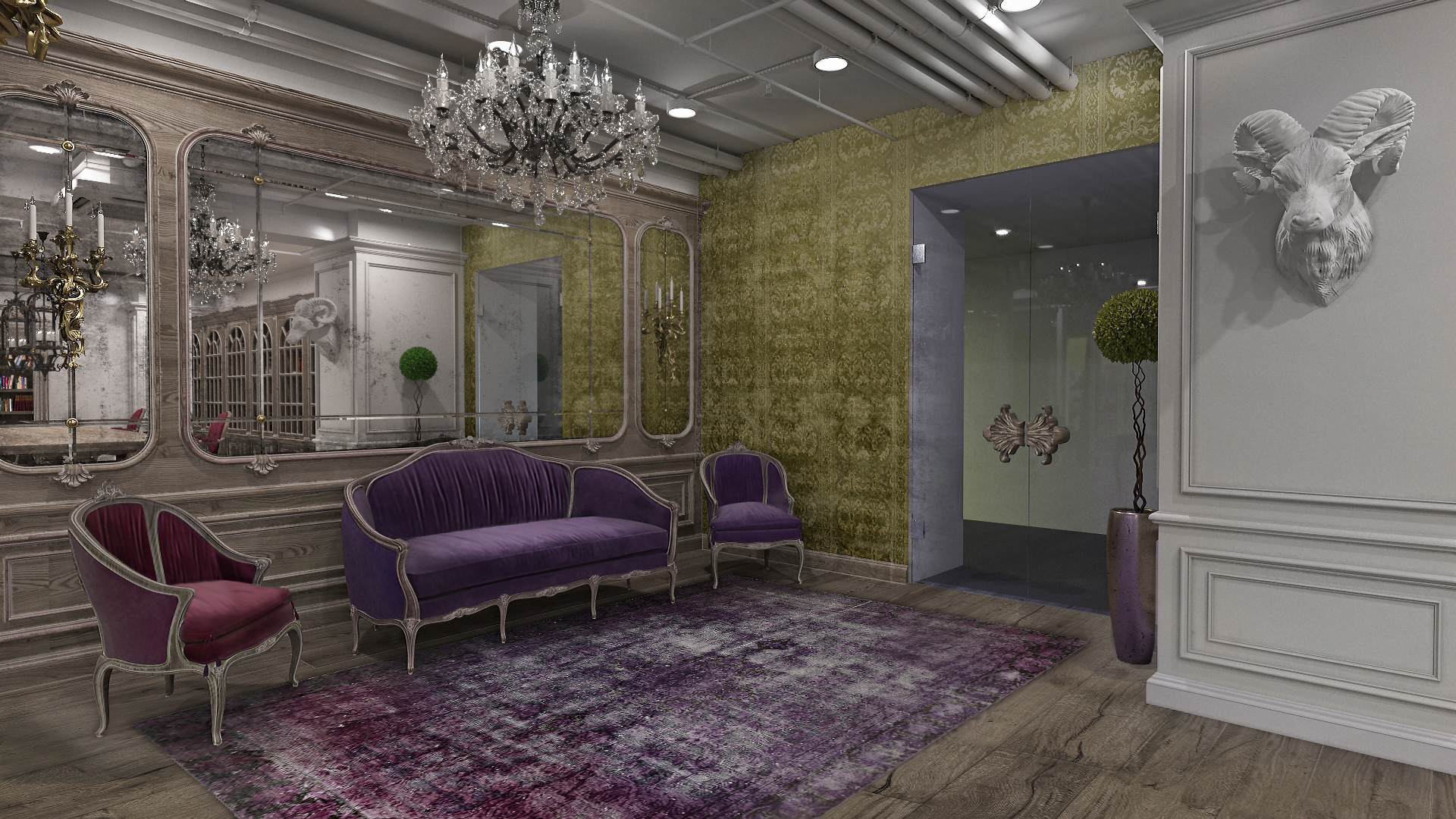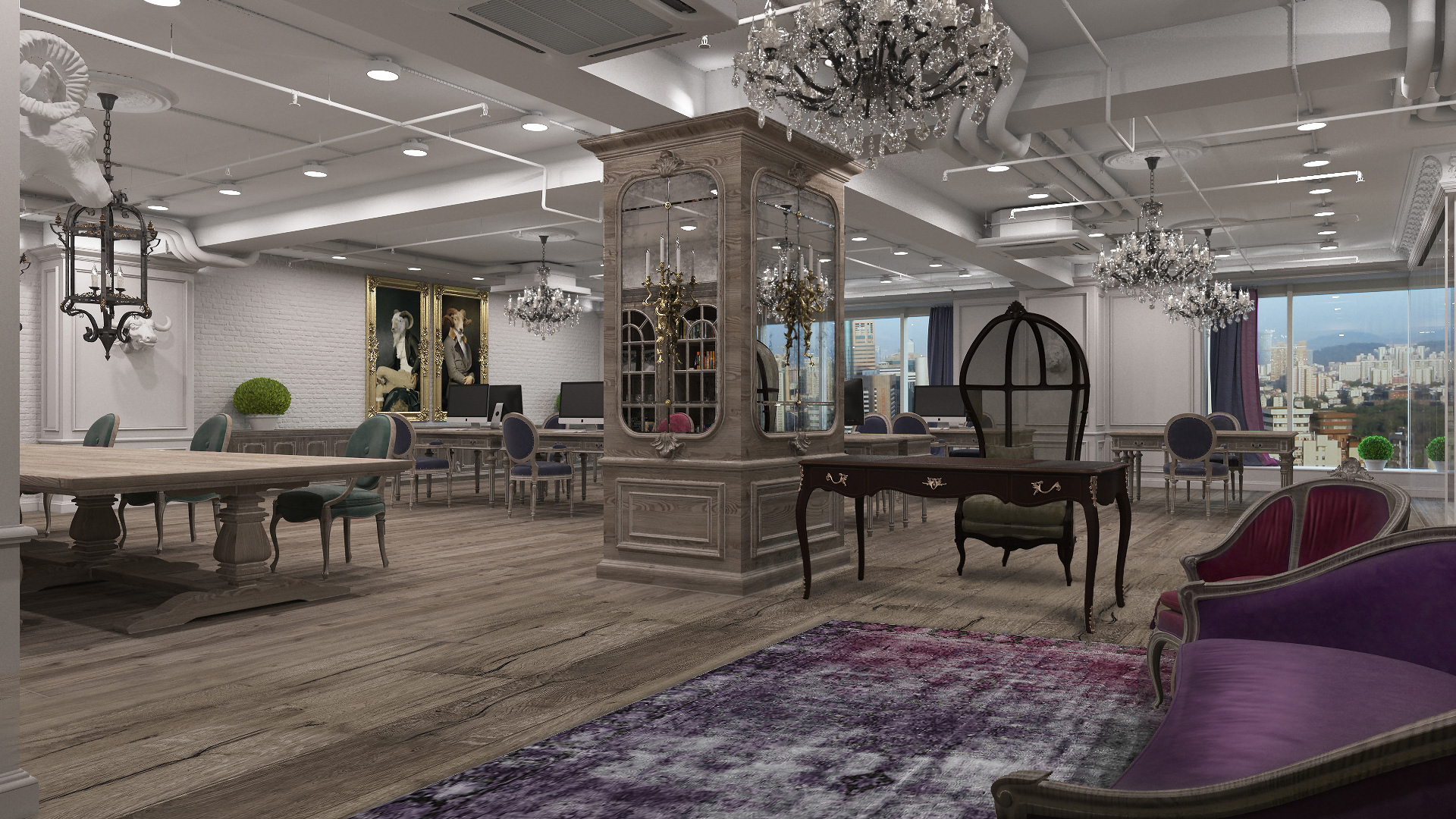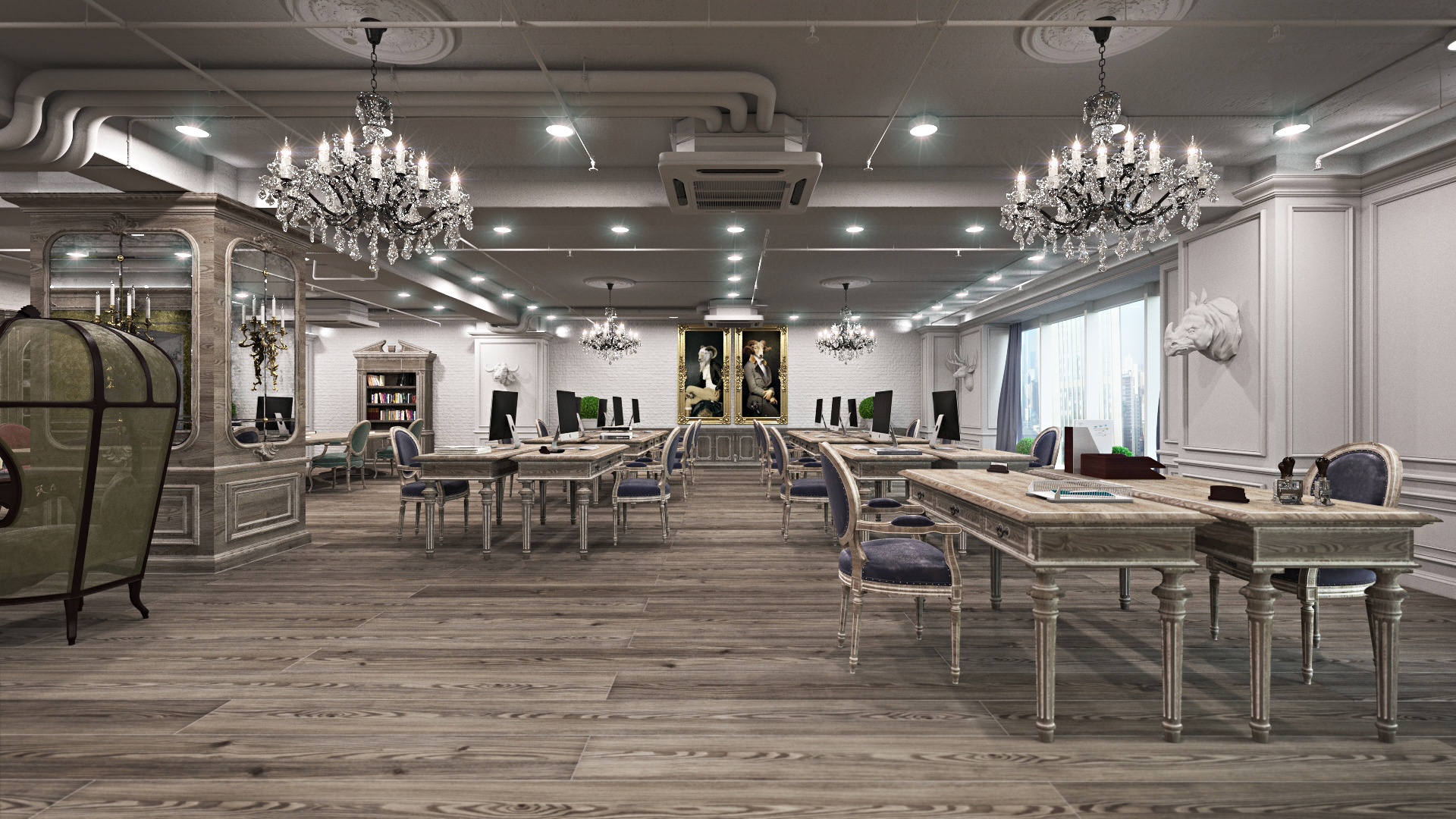 REALIZATION TECHNOLOGY:
The ceilings were low, so they were left open, painted white, and the utilities were arranged to be more visually appealing. The transition from the modern white ceiling to the classic vintage chandeliers is made with white stucco ceiling moldings (ceiling rosette) Some of the walls are made of the solid oak wood panel with hand carving. In these panels built-in mirrors with the effect of aging with patina. On the floor a two-meter oak parquet board of the same shade that on the walls.  The main part of the working tables is also made of oak. Total in the office 27 desktops.  three of them that stand near the wooden panels with carved patterns are close to the Rococo style, but also with the texture of antiquity. One room in the office is separated by a transparent partition for soundproofing. The partition is made as light and invisible as possible to fit into the overall stylistics. Inside the room is made in a more classic style. There is a parquet with a smaller pattern and wooden carved ceilings. Inside the room in the wall is a built-in library with classic columns. Accordingly, in this room, there is a classical table. One style flows smoothly into the other in this project.
INSPIRATION:
It was interesting for me to accommodate as many different textures as possible in a small space. And also harmoniously combine furniture from different stylistics.