Live bath-anemone by Irina Samoylova
finalist of the Jump the Gap International Design Contest
Live bath-anemone by Irina Samoylova is the finalist of the Jump the Gap International Design Contest. The 4th edition of the competition, organized by Roca in collaboration with BCD, has registered a record number of entrants with 3,004 candidates from 92 countries
Following the voting of the jury members, 11 finalists were chosen
 

http://www.jumpthegap.net/en/page.asp?id=58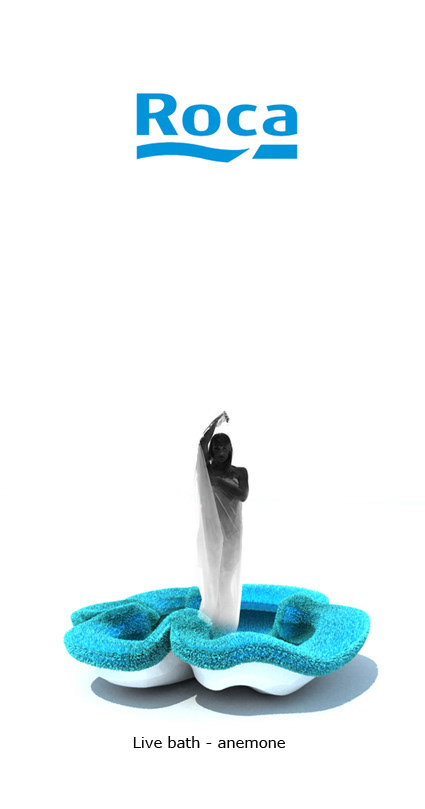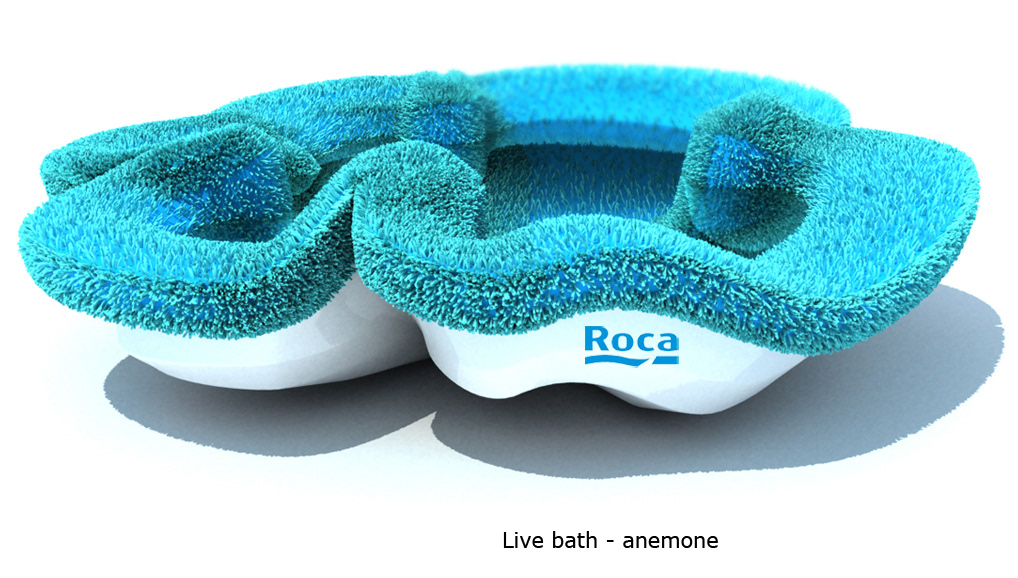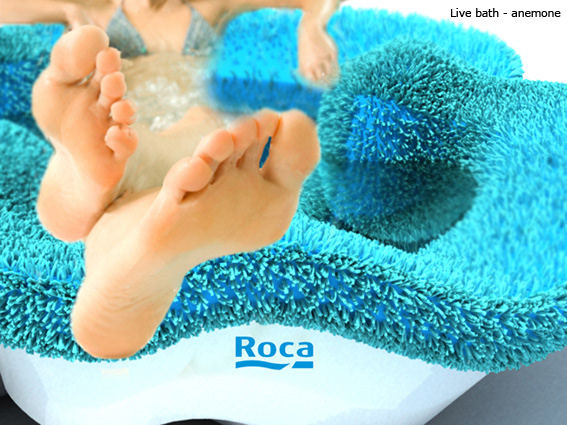 Live bath - anemone. Inner coating bath consists of little fingers. In shape similar to the sea anemone. Elasticity and plasticity. These fingers can move - up and down - massaging the body. Water pressure is created inside the fingers - it raises and lowers them. They alternately stir and obtained wave. (as anemones may fluctuate in the ocean).
like anemones in the ocean...
light can to passght to pass through the fingers  - he can move with the wave (raised fingers are illuminated), it effect increases the wave and create a beautiful view. The illumination color is dependent on water temperature.