Stand for the exhibition «in Decor expo» in Moscow for «Room Design» company.
Room design company is supplying European and American Brand furniture directly from South-Eastern Asia factories, at Manufacturer price. Providing complete furnishing solutions for residential and commercial real estate, including furniture, decoration materials, lighting, textile, and decor.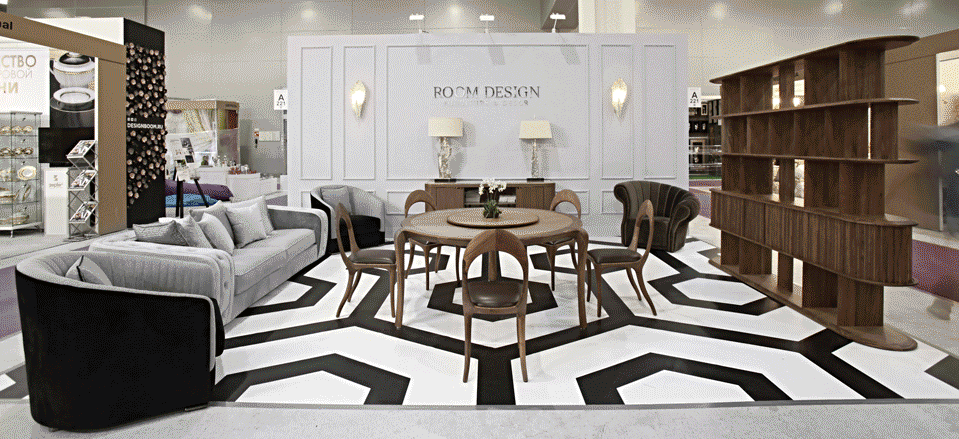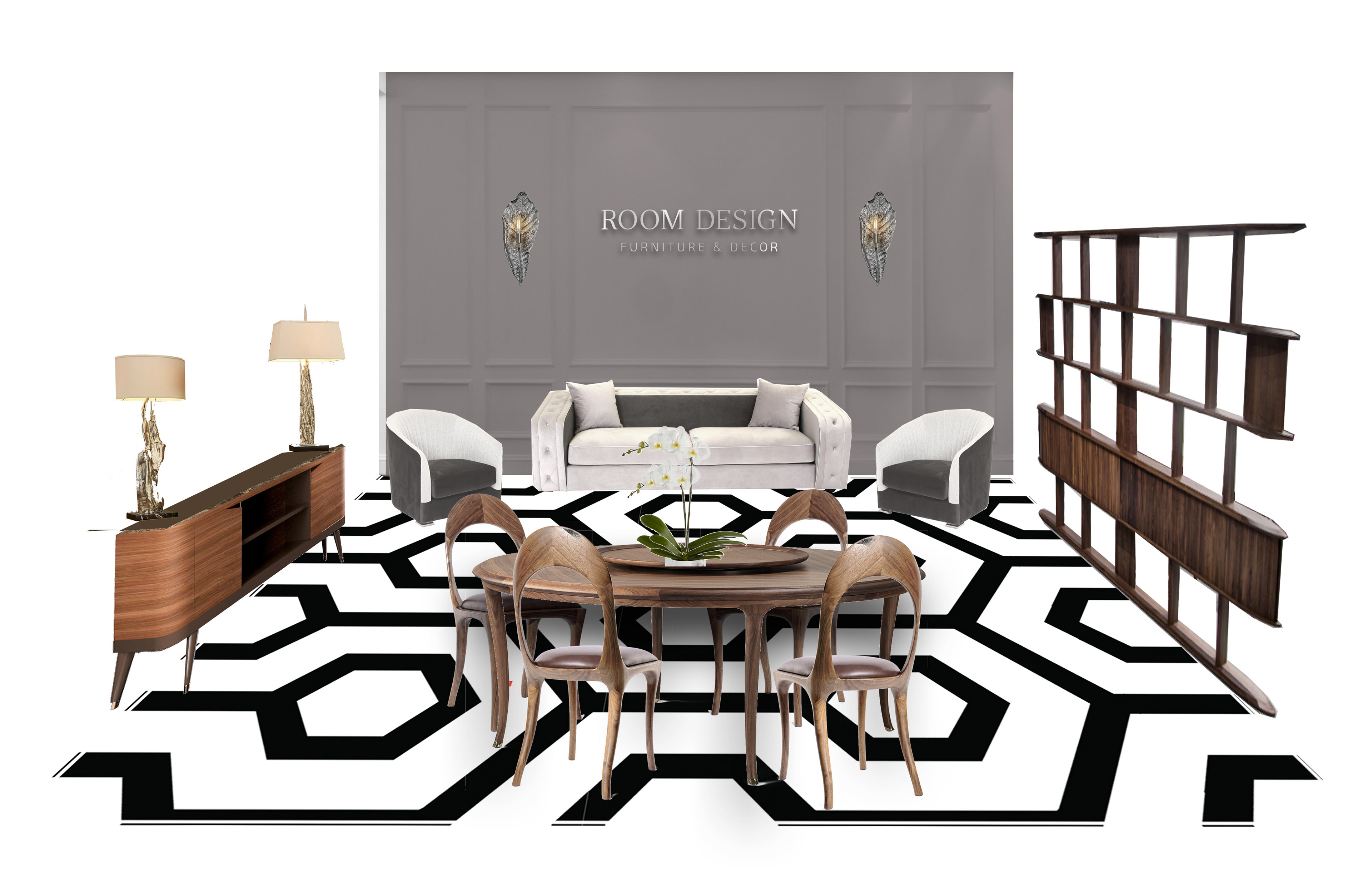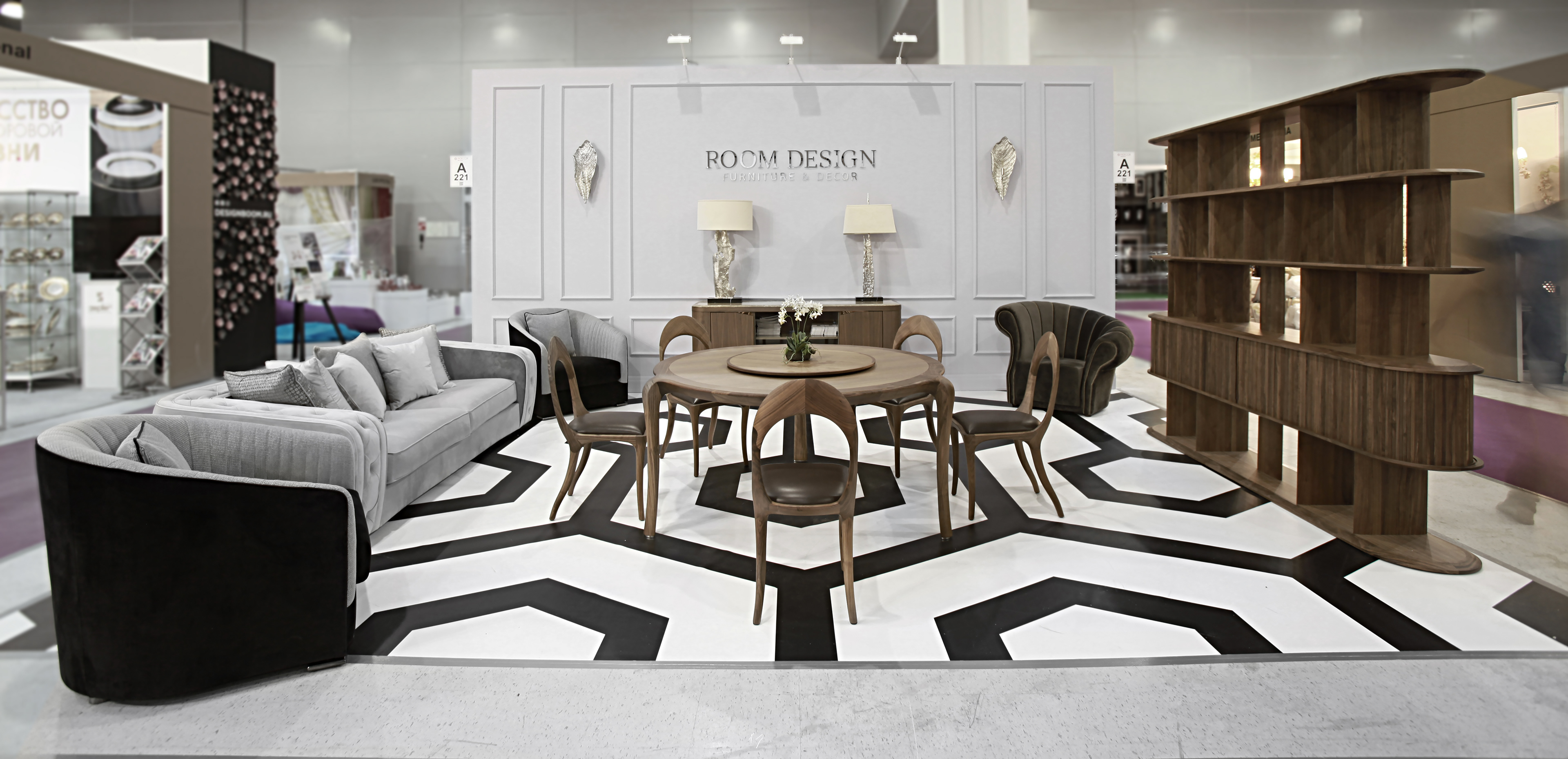 Originally the floor was supposed to be made of natural marble for the constantly operating show-room.
the idea gradually moved to a temporary exhibition stand. And a floor was made of a banner (stamp on a banner) quickly, cheap and quite appropriate for a five-day exhibition - and the effect and idea of the exhibition space are preserved.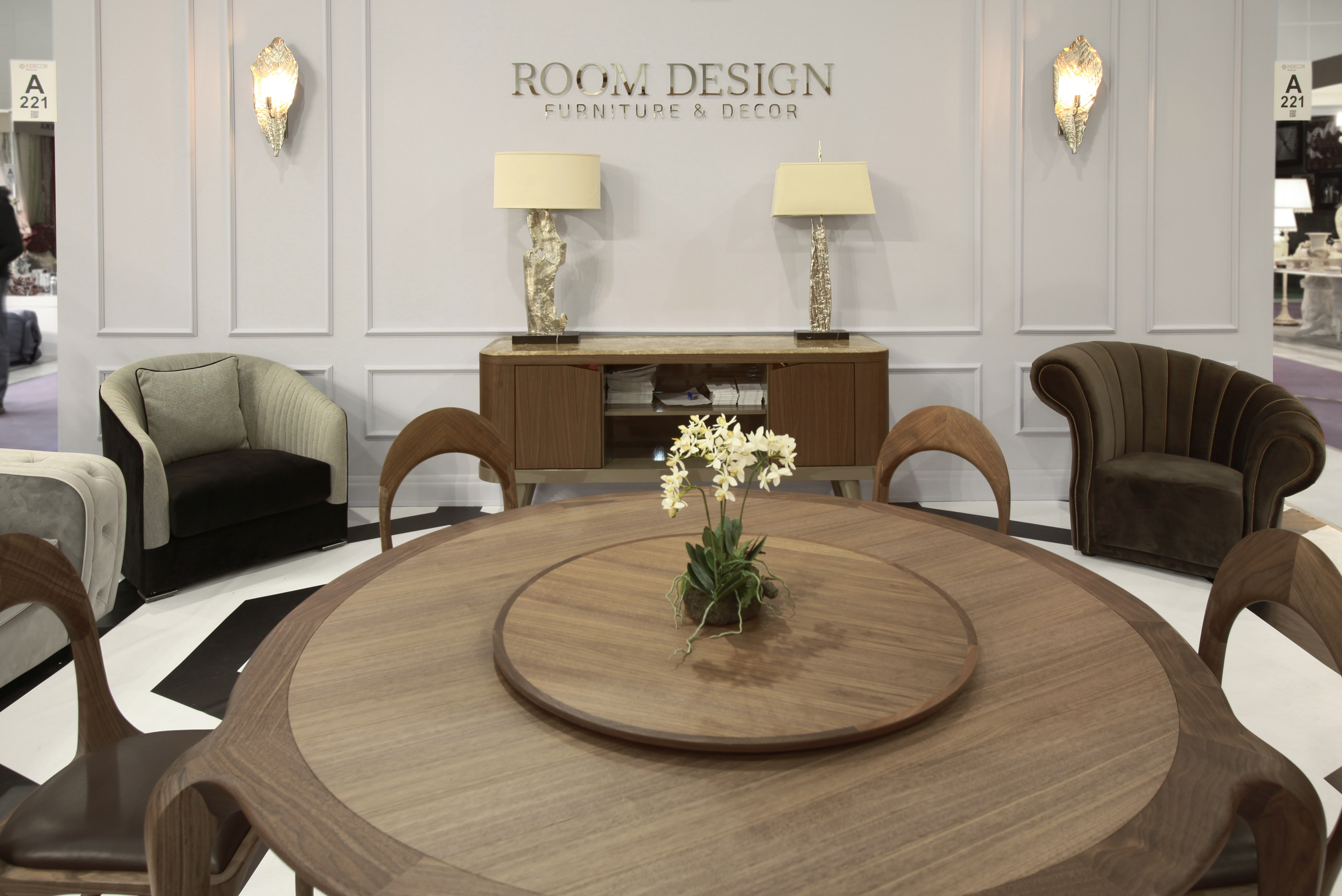 Stand for exhibition «furniture 2016» in Moscow for «Room Design» company